For the third straight year, your Thanksgiving feast will be a bit cheaper.
The average cost for 10 people is $48.90, or less than $5 per person, marking a 22-cent drop from a year ago and the lowest since 2010.
Aside from less expensive turkeys, declines in a gallon of milk, a 3-pound bag of sweet potatoes, a 1-pound bag of green peas and a dozen bread rolls are helping ease the burden on consumer wallets, according to the American Farm Bureau Federation's 33rd annual survey.
After adjusting for inflation, the cost of the holiday meal is $19.37, the lowest since 2006.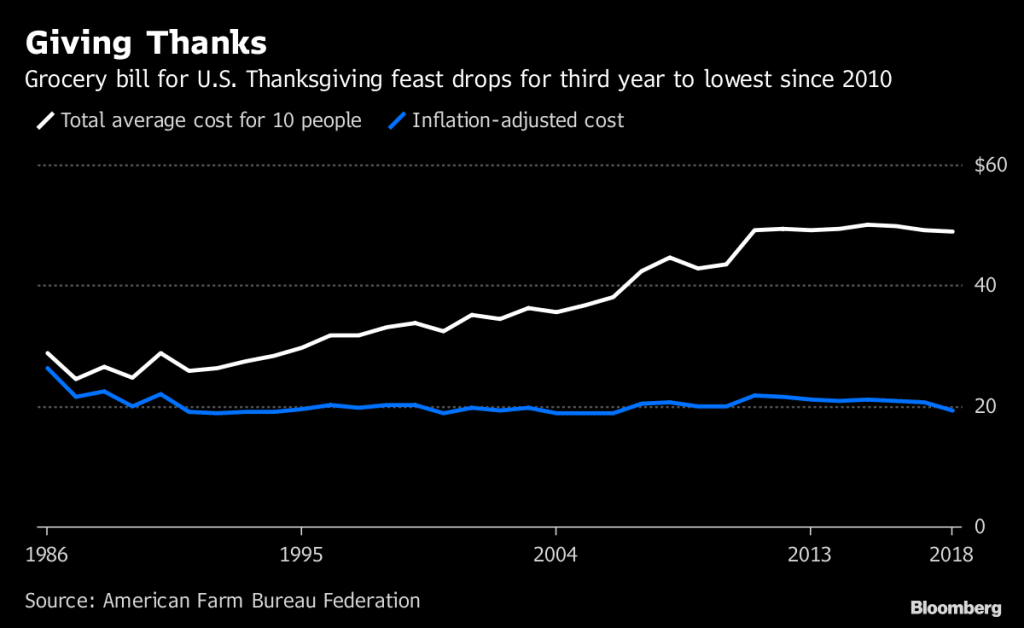 (Contact the reporter at [email protected].)