Shoppers in Alabama are expected to spend half a billion dollars more during the holidays this year than last year, creating the strongest holiday shopping season on record for the state.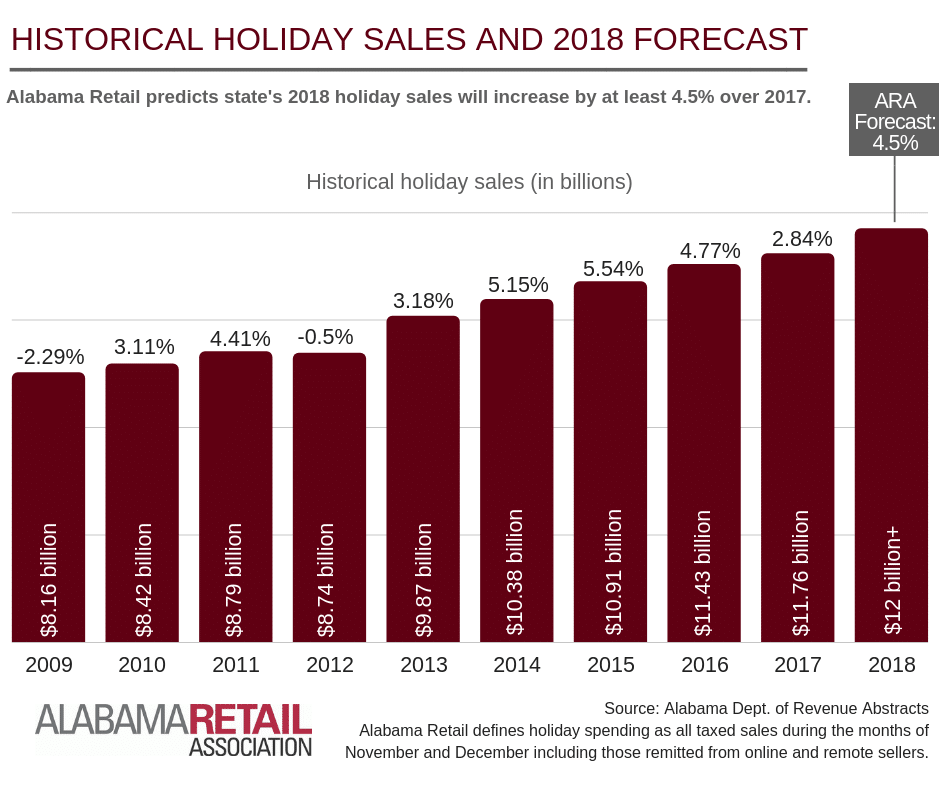 During the holiday shopping months of November and December, Alabamians are expected to spend more than $12 billion, based on the Alabama Retail Association's prediction of taxed sales for those months. That represents a 4.5 percent increase beyond the $11.7 billion spent in the 2017 holiday shopping period.
Through October of this year, Alabama averaged 4.57 percent growth in taxable sales each month over the same month last year. In the same period, the state of Alabama has also collected almost $69 million in sales taxes from out-of-state, online-only retailers, who have remitted through the Simplified Sellers Use Tax program and the state's economic nexus rule. Alabama Retail Association's 4.5 percent holiday growth prediction is for all holiday taxed sales, including those remitted from remote sellers.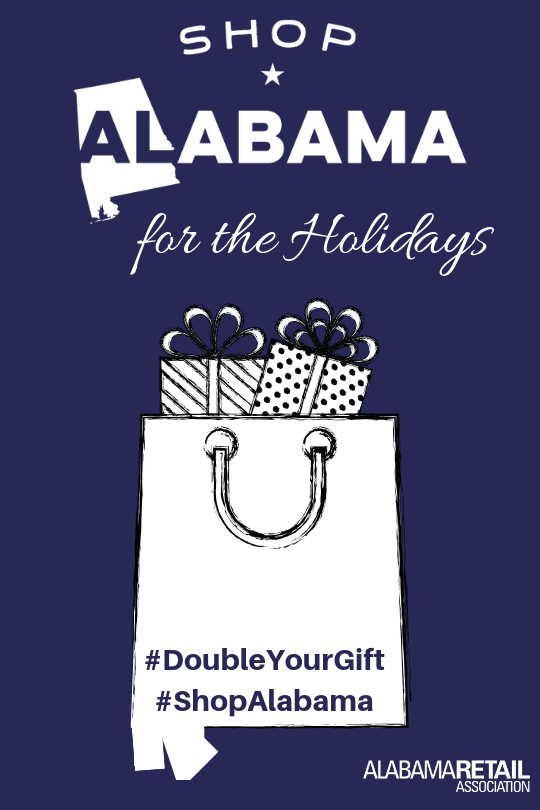 Taxed holiday sales in 2017 in our state totaled nearly $11.8 billion, a jump of 2.84 percent over 2016 holiday sales, according to numbers provided by the Alabama Revenue Department.
Busy Black Friday
Despite the continued growth of online shopping, Alabama's retail industry remains strong. Online purchasing still only accounts for about 10 percent of all sales. According to the National Retail Federation, retail is growing faster than the rest of the economy at large, buoyed by a confident consumer and a strong economy.
This year, Black Friday is expected to be the busiest shopping day of the year, followed by Super Saturday, which is the Saturday before Christmas. In fact, each weekend day in December made ShopperTrak's annual survey of the 10 busiest holiday shopping days of 2018.
In addition, ShopperTrak looked at the busiest shopping hours, predicting the time between 2 p.m. and 4 p.m. as the timeframe stores will see the most traffic.