Artist and Auburn University alumnus Stephen Malkoff has created a new, limited-edition print — Spirit of Auburn — that will be used to raise money for Auburn's Southeastern Raptor Center.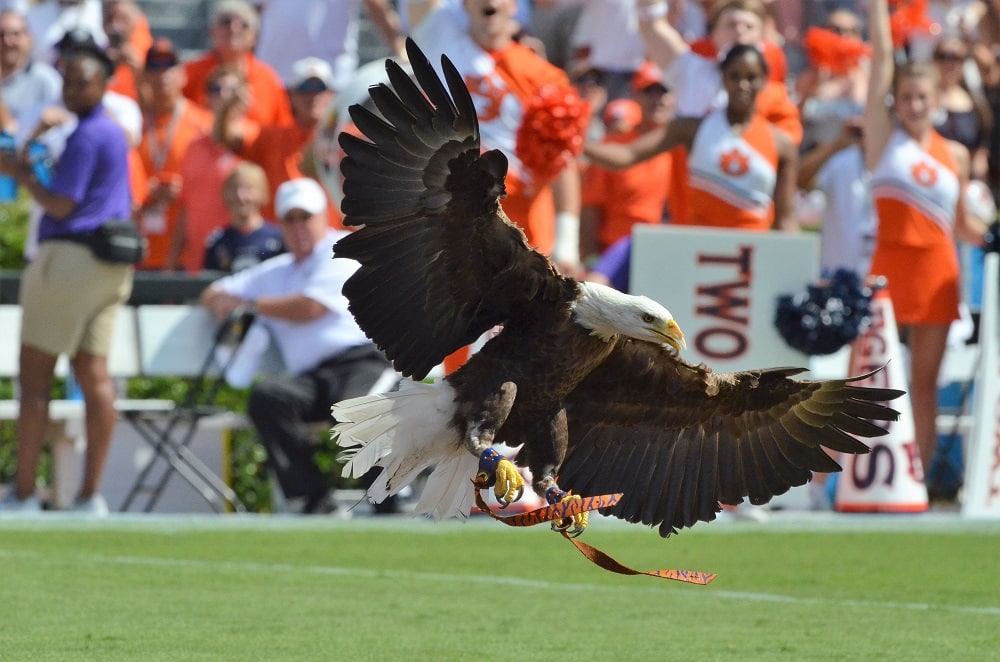 The commemorative pencil drawing of bald eagle Spirit is the latest work from Malkoff, who in the past has created representations of golden eagles Tiger and Nova, as well as the Auburn Oaks at Toomer's Corner. Malkoff is a nationally recognized nature artist who creates work ranging from detailed tree renderings to collegiate and wildlife representation.
As part of a partnership with Auburn's College of Veterinary Medicine and the raptor center, only 3,000 lithograph prints of Spirit of Auburn are being produced. The sales will support the Southeastern Raptor Center, which cares for, trains and houses Spirit and others birds of prey.
"Our eagles are great ambassadors for Auburn. I'm proud to support them in this way," said Malkoff.
Spirit made her first flight Sept. 28, 2002, versus Syracuse. She is 22 years old and has wowed crowds with more than 40 gameday flights. When Spirit takes flight, it is more than a gameday ritual, it is a reminder of our nation's freedom, says Malkoff.
"The eagle flight is the greatest common denominator in sports. No matter what colors are worn, when the eagle flies, we are all united as Americans. When I look at this work of art, I see 'In God We Trust' and 'War Eagle.'"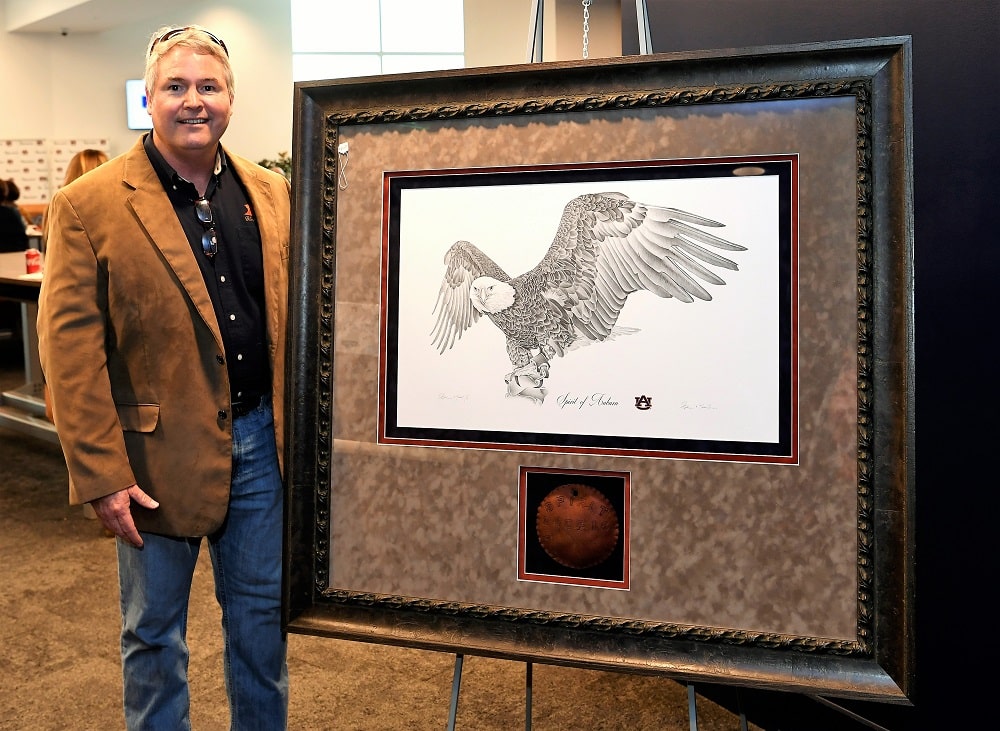 The purchase of this detailed work of art provides funding for the Southeastern Raptor Center. The center has a threefold mission of conservation, education and rehabilitation. Center staff and volunteers rehabilitate and release hundreds of injured birds of prey annually and conduct educational programs throughout the Southeast using non-releasable raptors as part of educational programs.
"Stephen's newest drawing of Spirit is beautiful and captures her energetic personality," said Dr. Jamie Bellah, director of the Southeastern Raptor Center. "Stephen and his family have a sincere commitment to supporting the center and Auburn University. We are fortunate not only for their support of our mission, but also for their very special friendship."
To purchase Spirit of Auburn, visit www.malkoffgallery.com.
Malkoff and his work have been featured in Southern Living, Country Living and a number of newspaper articles and television interviews. While Malkoff was nicknamed the "tree man" for the success of his drawings of trees throughout the Southeast, it's his love of football that first led to drawings affiliated with college sports. Malkoff studied architecture at Auburn and played football under legendary coach Pat Dye. He was a member of the 1988 SEC Championship team.
This story originally appeared on Auburn University's website.