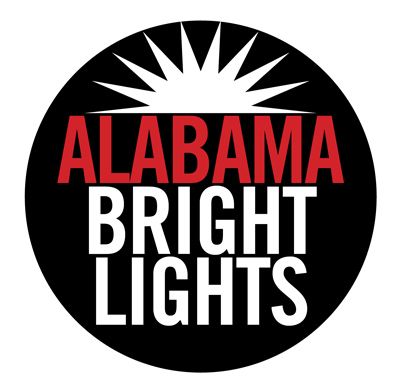 It's hard not to smile when you see the big smile of an African orphan in a picture at Kanzi in Homewood. The picture was next to a quaint ornament in a little plastic bag being stuffed by Jamie and Scott Laslo, who own the store. The two help these African orphans through the sales of Ornaments 4 Orphans.
Many of us will have a Christmas tree this holiday season, but will the ornaments on that tree help anyone?
"Ornaments 4 Orphans is a fair-trade enterprise. We sell handmade ornaments that are made in east Africa," Jamie Laslo said. "These ornaments support the artisans who live there; then we sell the ornaments through our store, churches and other wholesale customers. Once the ornaments are sold here, we give back to programs and charities that help vulnerable children and families in Africa."
Ornaments for Orphans is an Alabama Bright Light sending a beacon of hope across the world from Alabama NewsCenter on Vimeo.
Kanzi means "hidden treasure" in Swahili. When you enter the store, you feel like you have traveled to the continent of Africa. Huge paintings of wild animals hang on the walls, and all types of handmade jewelry, bags, wood and leather goods surround you.
The smell even makes you feel you are on a safari.
"We have a variety of ornaments that we sell. Most of them are from Uganda and Kenya. They are made from all sorts of materials; some natural, like banana fibers, and some made out of metal wire and different beads," Scott Laslo said. "One of our most popular ornaments is a paper bead ornament that is made out of copper wire and recycled paper beads. Each bead is hand-rolled from a recycled magazine or cereal box."
For Jamie Laslo, the entire enterprise of Ornaments 4 Orphans gets a bit personal.
"I'm a mom, and I believe that every child should be seen and valued and loved unconditionally. Also, as a mom, if I was in the sort of position where I couldn't take care of my kids, then what would I want? I would want somebody to help me, and that's why we do this," she said.
The ornaments range in size and subject matter, but all share the goodwill behind the idea.
In the back of the store, the Laslos placed the ornaments for an order that came online.
"Just to know we are helping in this small way, especially during the season, it just gives you a great feeling to know you're assisting these vulnerable children," Jamie Laslo said.
The couple make the trip to Africa occasionally to meet the artists, and to see firsthand the results of their work.
"We sell our ornaments here at the store in downtown Homewood, online at www.ornaments4orphans.org, and we also sell through a lot of different retailers across the United States," Jamie Laslo said.
As you think about decorating your tree this holiday season, you may decide to travel to Kanzi to grab a few Ornaments 4 Orphans. You may even find yourself smiling, knowing you are helping improve the life of an African orphan.
For more information or to purchase ornaments, visit www.ornaments4orphans.org, or Kanzi at 2817 Central Ave., Homewood 35209.
Alabama Bright Lights captures the stories, through words, pictures and video, of some of our state's brightest lights who are working to make Alabama an even better place to live, work and play. Award-winning journalist Karim Shamsi-Basha tells their inspiring stories. Email him comments, as well as suggestions on people to profile, at [email protected].